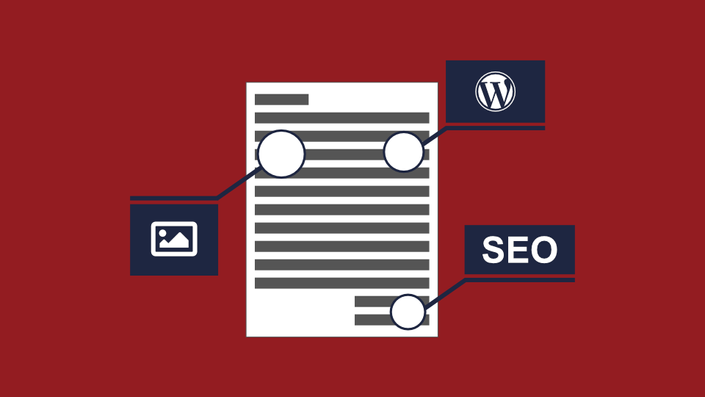 Blogging with WordPress for Beginners
Creating, Writing, and Growing a Blog
So you want to start a blog, but you're not sure where to start. Do you need to have the technical know-how to manage a website? Do you need to have a PhD in the written language that you plan to use when writing? Do you need to be an influencer with an established following to be seen?
The great news is that you don't need to be or have any of the above to get started. You just need to have an idea and a desire to share. Blogging is a great way to share content with the world, whether it be news, ideas, educational content, or something else.
In this course, you'll see how to create your own blog using the very popular WordPress content management system (CMS). This blog will have a look that represents you and the functionality you'll need to be successful. There's a lot of content on the internet, so standing out in the crowded space can seem like an impossible task. Not only will WordPress be the focus of this course, but basic search engine optimization (SEO) techniques will also be analyzed to make your content stand out.
In this course you'll learn about some of the following topics:

Creating and configuring a WordPress CMS website for blogging.
Writing, scheduling, and publishing content for public consumption.
Optimizing the content written with a strategy known as search engine optimization (SEO).
Anyone can start a blog, but writing with a strategy is critical when it comes to growing your overall brand.
As you might know, Nic Raboy, the author of this course, started The Polyglot Developer on WordPress in 2014 and reached hundreds of thousands of viewers per month within roughly a year. This had an extremely positive impact on his brand both personally and professionally because it built him a reputation and made him more discover-able on the internet.
This course uses the same strategies that Nic Raboy used to find success, all of which are still valid today.
Your Instructor
Nic Raboy is an advocate of modern web and mobile development technologies. He has experience in Java, JavaScript, Golang and a variety of frameworks such as Angular, NativeScript, and Apache Cordova. Nic writes about his development experiences related to making web and mobile development easier to understand.
Course Curriculum
Introduction
Available in days
days after you enroll
Blogging with a Content Management System
Available in days
days after you enroll
Frequently Asked Questions
Who is the target audience for this course?
If you're looking to start maintaining a blog, building a brand, and overall becoming more discover-able on the internet, this course is for you. It doesn't matter if you're technical, non-technical, etc., as the material will be beneficial regardless.
What is the depth of content given that this is a beginner level course?
The course focuses on becoming familiar with the different components of WordPress and writing SEO optimized content. If you're looking to create custom WordPress themes or custom plugins, that is out of the scope of this course. Likewise, this course will not make you an SEO expert, only more comfortable when it comes to producing content.
Will I be comfortable blogging with WordPress by the end of this course?
Yes! If you're wanting to start a blog and build your brand, you should feel comfortable and see growth after having taken this course.